Zeeland
Address:
9479 Riley Street, Suite 210,
Zeeland, MI 49464
Give us a call! | FAX: (866) 245-5601
Hours of operation:
Monday: 7:00 am - 7:00 pm
Tuesday: 7:00 am - 7:00 pm
Wednesday: 7:00 am - 7:00 pm
Thursday: 7:00 am - 7:00 pm
Friday: 7:00 am - 5:00 pm
Our services
At Advent Zeeland, we take pride in the variety of treatments that we offer our patients. We employ a series of evaluation tools, such as movement investigation and gait analysis, in order to determine the best treatment plans for our patients. These plans consist of a combination of conventional orthopedic and functional neuromuscular tools, paired with our advanced technology, all aimed at providing pain relief, healing, and injury prevention.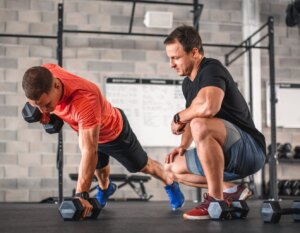 Performance Training
Motivation gets you started. Movement keeps you going! At Advent Zeeland we have performance coaches that will help you reach your fitness goals. With expertise in movement science that surpasses most gym-based programs, our staff will deliver exceptional, individualized training through private sessions in a supportive, save environment that makes your performance training efficient, effective and fun!
Hands-on therapy
We are happy to provide some of the best physical therapy services in Zeeland. These services include manual therapy, dry needling, kinesiology taping, and the IASTM technique. We also provide specific rehabilitation services, including pre-surgical rehab, post-surgical rehab, general orthopedic pain and injury treatment, hand therapy, balance training and fall prevention, and sports medicine treatments.
What we treat
We provide treatment for all parts of the body, such as back pain and sciatica, shoulder pain, elbow pain, neck pain, foot and ankle pain, headaches, and overall chronic pain. We also treat specific injuries, ailments, and conditions, such as motor vehicle injuries, sports injuries, work injuries, arthritis, neurological disorders, fibromyalgia, balance and gait disorders, TMJ dysfunction, and osteoporosis.
Advent Zeeland is also uniquely equipped to provide high level sports and performance rehabilitation to ensure that athletes of all ages and skill levels are ready to return safely to their sport or desired activity. Specific return to sport testing is also offered to allow for a comprehensive assessment of an individual's readiness to return to competition and to minimize risk of reinjury.
Individualized treatment plans
At Advent Zeeland, you'll be provided with an individualized treatment plan, designed and implemented by a compassionate and caring physical therapist who will be with you every step of the way. If you are looking for a safe, effective, and conservative form of pain relief, physical therapy is for you. It has been known to treat a number of painful conditions, and in many cases, it has even eliminated the need for pain-relieving drug use and surgical correction. Our mission is to help you succeed, not only in reaching your optimum physical potential but also in improving your overall quality of life. Contact us today to schedule a consultation with one of our team members, and get started on your path toward a happier and healthier tomorrow.